Handcrafted Skincare And Body Care Brand Kmoni Cosmetics Picks Up Momentum At Retail
Following Black Lives Matter protests last summer, many retailers focused on supporting BIPOC-led brands in ways they had never done before.
Established in 2017 by Monica Robinson, the botanical beauty brand Kmoni Cosmetics found itself suddenly garnering interest from retailers, two of which—Kohl's and Asos—pounced on bringing it into their selections in December. Buoyed by the retail distribution, the brand's sales have surged as much as 50% from last year.
The gains are hailed by Robinson, who became a beauty entrepreneur in a circuitous route. In the kitchen, Robinson has always had a knack for developing recipes, but it wasn't until she went to culinary school that she was exposed to the incredible range of spices, herbs and fruits that exist all over the globe. She translated her culinary learnings into skin products.
"It was difficult finding products on the market that suited me having sensitive skin that weren't laden with artificial chemicals," says Robinson. "During my research, I realized that there are natural ingredients that are beneficial to my skin type without the unnecessary fillers."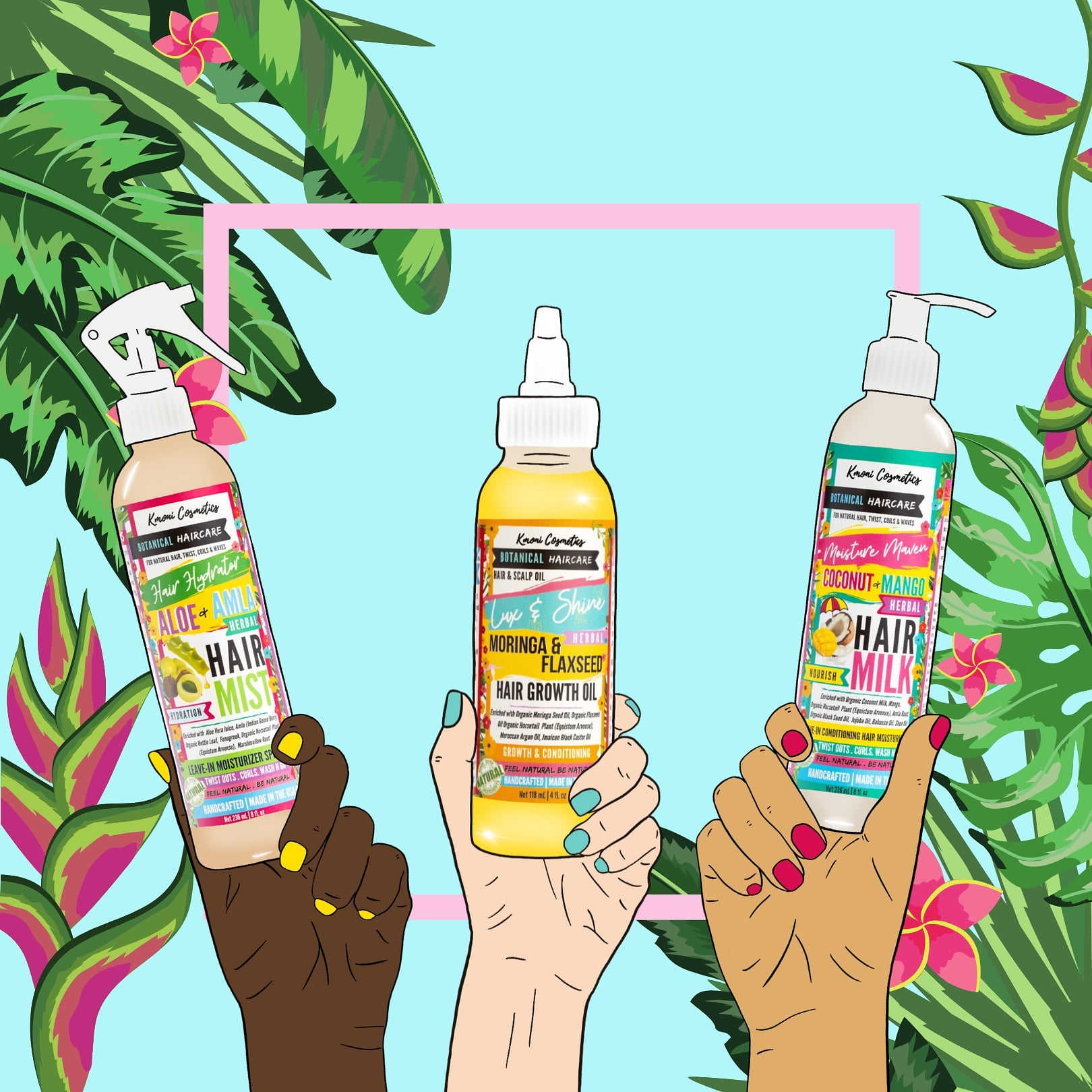 After she started making her own scrubs and soaps, people asked to buy them—and, then, buy more of them. Her friends and family members were fans of Robinson's incorporation of natural ingredients, but they were particularly impressed by how their skin conditions improved with product application. That was the beginning of Kmoni. The brand specializes in handcrafted, plant-based products infused with organic and natural fruits, herbs and spices.
Within six months Robinson, who has a bachelor's degree in business and is a certified herbalist, was handpicked to be a vendor at Happy Kat Candles and Gifts, a mall-based retailer near her home in Charlotte, N.C. Today, Kmoni's assortment contains 70 products, including body, bath and soaps intended for every member of the family. The brand is intentional about keeping its prices affordable, and they range from $7 to $20. Products feature ingredients like turmeric, white tea, mango and organic palm oil from West Africa. The kids' lineup has whimsical soaps in shapes such as doughnuts and cupcakes. The lineup is vegan, cruelty-free and kosher. She has more new items in the pipeline within the next few months, including facial skincare.
"My knowledge of food and ingredients has helped me come up with formulas that are very effective," says Robinson. She singles out turmeric and palm oil for their healing properties. The latter she extols for its eczema-calming abilities.
Among Kmoni's bestsellers are citrus soaps, body butter and body polish. Its Serenity Breeze collection with soap, body butter and body lotion designed to be relaxing and refreshing is a strong draw. Turmeric and peach are the brand's most popular ingredients.
Since the onset of the pandemic, Robinson has detected changes in consumer inclinations for various segments of her brand's product portfolio. For example, cleansing gained momentum early in the pandemic, and moisturizing picked up speed as the pandemic dragged on.
Bold packaging graphics distinguish Kmoni from natural beauty brands on the market with earthy tones. Ingredient stories are important to the DNA of Kmoni's business and, going forward, Robinson is planning to dive into exotic fruits and ancient herbs. She is also actively seeking greater distribution expansion with goals to place Kmoni in specialty retail chains—she mentions Sephora and Ulta Beauty as dream partners—and perhaps open her own store.
Some brands have noticed drops in sales after the spurt in awareness efforts last year related to buying brands from Black-owned founders. That's not been the case for Kmoni. The brand has had assistance from Landing International, a sales and marketing platform connecting retail buyers and brands. Landing discovered Kmoni through Instagram and invited Robinson to participate in a sample box spotlighting Black-founded brands send to retailers.
Robinson acknowledges multinational brands are becoming more attentive to less caustic ingredients, but she believes consumers care about how products are made and will continue to seek out small-batch producers. And while she wouldn't rule out merging with a bigger brand, for now, Robinson is content to steer her own ship. "I try to stay in my own lane, and I have strict guidelines," she emphasizes.
Robinson advises her fellow beauty entrepreneurs to link with mentors and tap free business resources. "Celebrate the small milestones and keep going no matter the obstacles," she says. "Stay optimistic about the future."
With Kmoni's sales increasing, Robinson is looking to lift up others. She's working with small businesses in the Charlotte area to combine resources in order to give back to the community, specifically targeting people dealing with life-threatening or debilitating illness with a tagline No One Fights Alone. Robinson explains, "This collaboration is a homage to my mother who passed away from uterine cancer in 2009 alongside with others who deal with or who have dealt with the journey of a debilitating disease."